Director
David Bonnin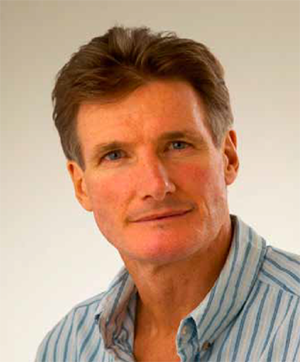 David founded the Message On Hold industry: has developed corporate communications training systems: innovated an in-cloud service with real-time dynamics for the delivery of en-masse personal web experiences and video presentations: has founded an international cancer treatment research organisation: developed enhanced cancer treatment methods: invented waste management systems: advanced the Australian Cut Flower export industry: innovated unique surrogate channelization market acquisition strategies and: innovated in regional hospitality.
David has developed and patented real-time Corporate Consumer Behaviour Management techniques, delivering product and service contact experience re-engineering in the process of optimising Grade of Service performance. These methods have been applied in the restructure and commercialisation of industry and government.
David is a member of the Australian Market & Social Research Society and the Australian Institute of Company Directors and currently Chairs several private Australian organisations, including:
Message on Hold Company (since 1986)
Telemall Communications (since 1986)
Telemedia Australia (since 1996)
Radiowave Therapy Research Institute (since 2006)
For over 30 years, David has consulted with, and managed projects for over 100 Corporations nationally at the Enterprise level, with particular focus on: The optimisation of automated and interactive information access and transaction management technologies: The quantitative and qualitative identification of how human factors dynamically affect corporate performance: The 'Relevance and Effectiveness' of contact channel services: De-risking Grade of Service decisions through Predictive Modelling founded on real time opportunity analytics.
David, through his company Telemedia Australia, has innovated cloud-based methods to personalise audio visual communications with emphasis on improving the personal experience of video viewers and website visitors. The outcome is enhanced corporate consumer humanity experience with applied techniques to vastly improve the customer communications relationship and value.
David's cancer interests are focussed on researching adjuvant therapies to improve the outcomes and applications of radiotherapy and other conventional treatments, at the same time reducing toxicity, increasing personal safety, thereby mitigating the side effects associated with these treatments (currently part of research projects with Curtin University – Perth, WA, and IT Sligo university – Sligo, Ireland).
David has innovated recycling and transportable waste management processes, introduced new technologies in the waste and recycling industries (through his former companies Way Waste, Steel-ex Australia, Way Metals and Resource Australia), and most recently he designed portable 5 star luxury 'pods' to integrate into his latest unique regional hospitality, aviation tourism and F&B export venture.
David currently advises a number of organisations, with a focus on customer acquisition and retention protocols which incorporate his unique Surrogate Channelization Market Acquisition Strategies. He developed this process to capture the opportunities presented as an outcome of digital proliferation - his methods incorporate an understanding of what drives the decisions and actions of persons visiting corporate digital contact channels.
David is strategically advising several leading Australian organisations in relation to market acquisition, communications, customer relations, contact management, commercial performance and matters related to the human dynamic. David is a mentor/personal advisor to a number of business leaders.
David at the age of 24, developed a set of risk mitigation business rules which to this day remain fundamental to his academic approach to business.
David is in the unusual position of surviving through a treatment of his own development (not the inventor – just the redevelopment of it). David is a pilot and has for 48 years flown a number of his own aircraft throughout Australia - aviation remains in his future. He is a musician/singer and has for 45 years performed solo and with others in many forums.